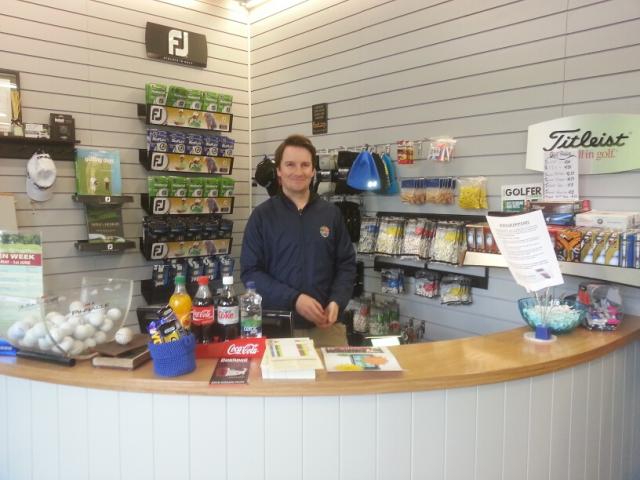 BERNARD QUIGLEY IS THE PGA CLUB PROFESSIONAL AT TULLAMORE GOLF CLUB
Bernard Quigley was appointed as Club Professional at Tullamore in March 2015. He joined the team from Carton House Golf Club where he was a teaching professional for 8 years. His wealth of knowledge in instruction and his custom fitting expertise are of great benefit to members as well as the many visitors to the club.
 
The professional golf shop at Tullamore GC is well stocked with everything a golfer needs, including:
Golf Clubs
Golf Balls and Golf Tees
Golf Gloves
Wide range of clothing
Windwear jackets and Waterproof Suits
Branded Caps and Clothing
Trolleys
Golf Shoes
Golf Bags
GPS units
Soft Drinks and Snacks
Our pro-shop staff look forward to meeting you and being on hand to offer advice and help where needed. 
In addition the Pro Shop can help you with:
Golf Lessons
Buggy Hire
Trolley Hire
Club Hire
Time Sheets
Green Fees
Societies
Golf Club Membership
We also offer a Comprehensive Repair Service offering Club Lengthening/Shortening, Re-gripping & lots more.
The golf shop in Tullamore has been designed to cater for a wide range of golfing needs and golfing conditions. There you will find merchandise from all the leading manufacturers of clubs and apparel including Titleist, Callaway, Ping, Mizuno, Glenmuir, Greg Norman, Skechers and  Footjoy to name but a few.
Catering for men, ladies, juniors and beginners to technical products such as wet gear, electric trollies and GPS devices the Pro Shop in Tullamore is a one stop shop for any golfer. 
Bernard is a regular tuition columnist to the Irish Golfer Magazine and appeared on the cover in the September issue in 2016. He competes regularly on the Irish PGA region circuit and his most recent achievements include winning the 2016 Mullingar Pro Am shooting 68 (-4)  along with winning the coveted Best Newcomer to the TGI golf partnership group in February 2017. 
Irish Golfer Magazine LINK  
Trackman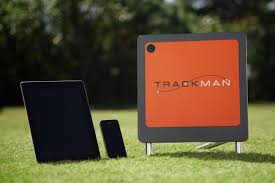 The Trackman radar is the latest piece of equipment in Tullamore. This incredible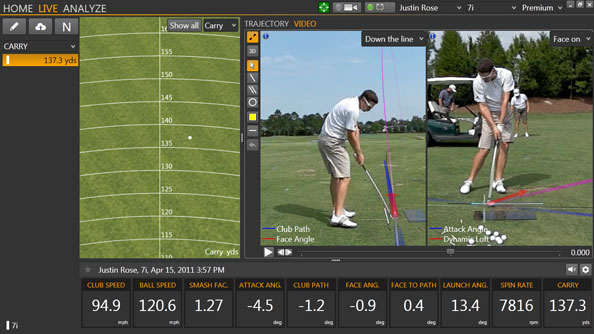 piece of technology allows the operator to monitor and record almost 30 different elements of the golf swing and ball flight including club and ball speed, angle of attack, low point, path, clubface angle, spin rate, launch angle, land and carry distance as well as a host of other valuable measurements. This is incredible information for custom fitting and golf lessons alike. Every session is saved and a recording is sent to your email highlighting the main points of the lesson or fitting in a video and PDF breakdown of every shot! 
Men's, Ladies and Junior golf coaching
Lessons take place in either Tullamore Golf Club or Rahan driving range, which is floodlight and open until 22.30 every night. 
Individual lessons are €35 for a 1/2 hour and €60 for one hour.
Lesson Packages are also available 
Group coaching is an area that is very popular in Tullamore. Ladies classes are in a group of 10 and consist of beginner and also improver classes for those playing a few years. 
The men's beginner and improver classes along with the men's impact and compression class and short game group classes are a great way to improve your game in a more relaxed atmosphere. These usually take place over a 5 week period once a week in a group of six.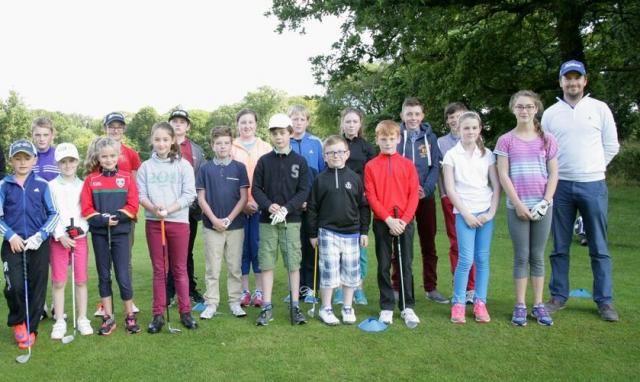 Junior coaching is something that we are very passionate about in Tullamore. 
Through investment and seminars conducted by the GUI, PGA and CGI and in the golf foundation Junior Golf Passport, one of only 20 in the country, Bernard hopes to further progress more juniors through the gates of Tullamore Golf Club. For more information see their website 
Custom fit and repairs
We are delighted to be associated with the fantastic Mizuno brand and honoured to be ambassadors on their behalf. Their DNA fitting system is second to none and combining it with Trackman we leave no stone unturned in finding the exact clubs that suit your game. Ping, TaylorMade, Cleveland and Titleist also available.  LINK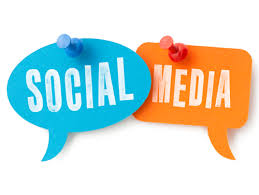 Twitter  (Tullamore Pro)  or
Twitter   Bernard Quigley  or
Twitter  Gary Shaw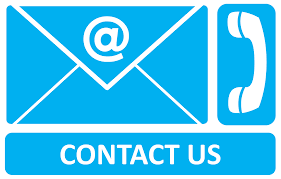 They say that 'practice makes perfect' and of course this is largely true (as long as you are practicing the right things!) and at Tullamore Pro Shop our expertise will teach you the right elements of your game to focus on.
For more information or to book one of our services below please contact Bernard or Gary 
Contact the Pro Shop on (057) 9351757  or email 
bquigleygolf@gmail.com
If using email please provide your the following information
Your Name,
Your Email address
Your telephone number
The subject and 
Your message